You can ask almost anyone, and they will say their designer bag is the best fashion purchase they ever made. A high-end bag can polish off any outfit and make you look luxurious no matter what you're wearing. Sure, some designer trends might come and go, but beautiful designer bags like Louis Vuitton, Hermes, Gucci, etc., are in it for the long haul.
On an average budget, luxury bags might be entirely out of the question. That is how shopping from Japan can help you save money by buying authentic designer handbags used.
Buy the best Japanese handbags
Buying bags from Japan might lead you to some fashionable, vintage pieces that you might not be able to find anywhere else. But with such a dazzling array of high-end Japanese bags on the market, it can be hard to pick the perfect bag for you. That's why we are here
Today, we're going to walk you through how to save money by buying brand bags from Japan.
1. Why should I buy used bags from Japan?
You'll ask yourself: why go to the trouble of buying bags on the other side of the world, when I could very well find some in my country?
First of all, it should be known that Japan is one of those countries where appearance is very much taken care of, starting with clothing. Almost everyone owns at least one or two high fashion items and usually it is bags.
We challenge anyone to walk around downtown Tokyo, or even some smaller city like Kobe or Fukuoka, and not eye a dozen Louis Vuitton bags. In other words, the Japanese are big consumers of the best-known luxury brands and are always on the lookout for the newest and rarest pieces. 

On the other hand, the Japanese second-hand market, despite being younger than other countries, had a turnover of more than 2.7 trillion US dollars in 2016 alone and has continued to grow ever since. One of the main reasons for this real BOOM is the quality of second-hand items on the market: the average Japanese in fact tends to meticulously take care of their possessions before deciding to sell them.
Because of these reasons, it quickly becomes clear why it is so advantageous to buy designer bags from the Japanese second-hand market: not only will you be able to find rare and limited edition bags and accessories with ease, but they will often be in excellent condition, with minimal signs of wear. usury!
Let's find out together how to buy cheap designer bags directly from Japan!
2. How to pick the right handbag?
This can be tough for any first-time designer bag purchases or those just starting to resell. Here are five questions we advise you to ask yourself before you make the big splurge:
a. What are you mainly going to use your bag for?
If you're going to use your designer bag as a work bag, travel bag, or an everyday bag, you will need to think of the general shape and size that suits your lifestyle. With the purpose of your bag in mind, we recommend you pick a sturdy material that will withstand daily wear and tear of your lifestyle. The last thing you want is a bag that is scratched and saggy after a couple of wears.
b. What quality are you after?
Designer bags come at different price points for various reasons. A bag made in factory costs typically 3x less than a handmade bag. We recommend that you read the product description of the bag you're interested in carefully and double-check the quality.
Make sure you also check where it is made, and the materials it is made out of, etc. If you're looking to purchase a pre-loved bag, please don't forget to doublecheck if there are any wear or tear. Please also note, as our site automatically translates item descriptions from Japanese to English, it may be quite hard to understand. If there is anything you're unsure about, please don't hesitate to contact us via our customer support. We are always willing to help you.
N: This grade is not used by all retailers and often matches the "S" grade.
The "N" grade bags have no signs of wear and have been judged by the dealer to be unused / in mint condition. They may in some cases show some small signs of storage, such as a smell of dust if they have been kept indoors for a long time and the like. These are usually momentary and barely perceptible conditions. Depending on the rarity of the model, these bags can cost significantly more than the original price of the item.
S: These bags appear practically like new.
In rare cases they may have some small faults, such as a subtle smell of perfume or light signs of wear in an inconspicuous area, so it will always be important to read the description provided by the retailer carefully and ensure that the item is in the desired condition. Together with the "N" grade bags, these are the most expensive used bags.
A: The bags of this grand are in very good condition, with very light signs of wear.
Usually these are very small defects that do not attract attention such as: barely visible stains and/or in hidden areas, small scratches or very light scratches in not very visible areas, a principle of the classic "balls" on fabrics and the like.
Grade 'A' bags and accessories are usually truly gorgeous, in some cases even appearing near new: the price often reflects the superb condition of the item, still being prohibitive for some, but always much lower than the same new article.
B: The 'B' grade bag category is where you will find the most bargains!
This range of bags ranges from bags in mint condition not unlike what you'd find among ""A"" bags to bags that are pretty run down but all in all acceptable. In this category we will be able to find bags with small and medium defects such as: small external stains that are not seen at first glance, internal stains, light abrasions/scratches on the corners, signs of use, particular smells (perfumes/cigarettes/powder), slight discolorations and similar.
In most cases, however, no cracks are found. It is therefore very important to carefully check the photos of the item and the description provided by the seller and make sure that the bag corresponds to the searched criteria. Fortunately, it is very rare for the seller to fail to mention any defects. However, these are not ""perfect"" bags, you will be able to find many bags in very good condition at very low prices.
C: In the "C" grade bag category we begin to find somewhat run-down bags:
That means: extensive discolorations, medium to large sized scratches or cracks, holes in the zipper tape, very strong odor inside the bag, very dusty bags or dirty, internal stains, color transfer on the outside of the bag and other very visible aesthetic defects.
Here you can find both bags with fairly minor defects and bags that are about to fall apart: to be sure you are buying the right bag it will be essential to inspect all the photos and description provided by the seller in detail. The bags in this category will obviously cost much less than the bags in the higher categories: they won't be brand new, but maybe they will be good for those who want to restructure their bag to give it a personal touch, at a fairly low price
D / E – the lowest category
The difference between the two categories remains quite minimal. In these categories you will find all the bags with the biggest defects: some may simply have a very extensive aesthetic defect such as cracks on the entire surface, but in most cases they will also have functional problems such as holes, broken zippers, mould, cuts, handles broken, parts repaired by unofficial shops and other similar problems. Simply put: many of these bags are broken.
Many of our customers buy these bags to be able to give them a second life, reusing the materials for do-it-yourself creations. In any case, regardless of the quality of the bag, it is vitally important to meticulously check the photos posted by the seller: most shops do not accept returns, unless it is a fake, which almost never happens that the bags are authenticated by experts several times before being put up for sale.
Obviously in case of doubts, if the photos and the description provided by the shop are not clear enough, using our ZenMarket service it is possible to contact the seller to obtain further information and clarifications. In particular, our Italian mother-tongue customer service makes it possible
c. What colors do you normally wear?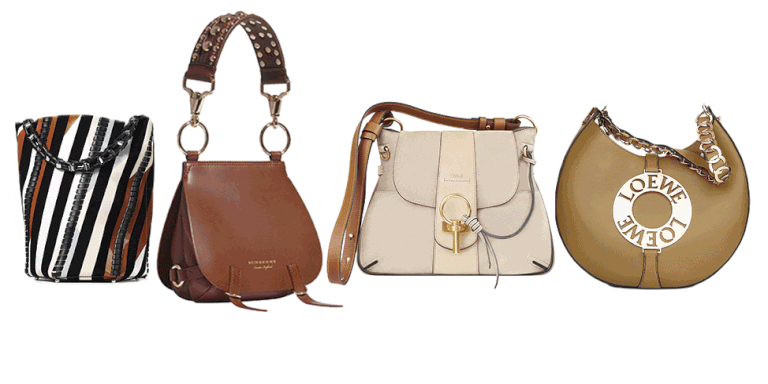 Most people are looking for a designer bag that is wearable in all seasons and is wearable with most of the clothing that they wear. We recommend neutral colors that you love, for example nude, grey, or black, but it is entirely up to you. We highly recommend a color that you think would complement your personality, everyday outfits, and different styles.
d. What brands do you like?
Trends with brands come and go. 2018 was the year of Gucci and 2019 is the year where Balenciaga broke 1 billion euros. Although you may want to stay with the trends, when investing in an expensive handbag it is always best to think long-term. Try to avoid huge logos and go for a subtle classic design that will stand the test of time of fashion and as you grow as a person.
e. What is your budget?
Having a fixed budget of how much you're willing to spend will help your hunt for the perfect Japanese luxury bag. We recommend that you avoid paying full price as much as you can and instead purchase high-quality luxury secondhand bags from Japan. This way, you will save even more money and might be able to buy multiple bags instead of just one.
Deciding which designer bag you want to invest in is hard, but it is necessary to start comparing prices as soon as possible. Prices start from a few hundred dollars, but the sky is the limit when it comes to buying luxury articles from Japan.
3. How to buy Pre-loved bags
Purchasing second-hand bags offer vast possibilities, but it is always essential to purchase pre-loved models from reputable sites since the internet has a lot of knockoffs.
This is where the little-known secret about Japan comes into play. Tokyo is becoming the number one destination for luxury shopping, and the pre-owned luxury selling is booming. The main reason for this is that Japanese people take meticulous care of the things they acquire.
When they sell something to second-hand stores, it is often in superb condition and is practically as good as new. As a result, Japan has some of the best second-hand designer bags at reasonable prices, exciting tourists or sellers from all over the world.
To understand how you can buy from any Japanese website with ZenMarket, check out our tutorial. The basic steps are : 
1. Find a link from a store 
2. Paste it in the ZenMarket search bar & Give as many details as possible 
4. Pay for the product 
5. Wait for the item to arrive at our warehouse & Pay for shipping
 4. Japanese Online Stores that sell used designer handbags in pristine condition
You can buy second-hand bags through Japanese C2C used item sites such as Yahoo! Auctions, Rakuma and Mercari to find some bargain offers – but since ZenMarket does not currently offer verification from private sellers, we recommend you check out the following pages to be sure you buy genuine bags!
Shops that are directly integrated on ZenMarket
ZenPlus: Thanks to our e-commerce site ZenPlus, you can buy easily and commission-free from some of the best luxury second-hand stores. All shops listed on ZenPlus are affiliated with the Association Against the Distribution of Counterfeit Products (AACD), so you can be sure of the authenticity of the products.

In addition, by buying products directly on ZenPlus, you will receive a 3% cashback refund on all your purchases! Convenient, right?
Other shops – copy the product link into the ZenMarket search bar to buy!
5. Summary – buying second hand luxury bags from Japan
We hope you find what you were looking for – here is a summary of the key points and ins and outs of buying second hand handbags from Japan.
1. Why should I buy used bags from Japan?
Japan is one of the biggest markets for luxury fashion
The second-hand market in Japan is booming
Pre-loved items from Japan are in top condition
2. How to pick the right handbag? Ask yourself the following questions: 
a. What are you mainly going to use your bag for?
b. What quality are you after?
c. What colors do you normally wear?
d. What brands do you like?
e. What is your budget?
3. How to buy Pre-loved bags from Japan? Check our tutorial to understand each step
1. Find a link from a store
2. Paste it in the ZenMarket search bar & Give as many details as possible
3. Pay for the product
4. Wait for the item to arrive at our warehouse & Pay for shipping
4. Japanese Online Stores that sell used designer handbags in pristine condition