One thing about ZenMarket that you should probably know is that we LOVE Japan. That love is why we want to make it easy for anybody anywhere in the world to get their hands on virtually any type of Japanese product that they desire.
Anime themed products are no exception and that's why we ship all kinds of anime products overseas day in, day out. These products include anything from figures, cosplay goods, retro games, DVDs, plushies or even body pillows.
Also Read: TOP 7 JAPANESE SITES FOR ANIME/MANGA MERCH 
Recently, we asked ZenMarket customers that love anime how they like to consume anime content and what series they were looking forward to seeing. Participants entered our giveaway, earning themselves a chance to win a Demon Slayer Merch Set. Continue reading to see the results.
Preferred Streaming Service
ZenMarket Anime Fans voted for their favorite streaming services. The top services are listed below.
#1 – Crunchyroll

If you're an anime fan in any country that they operate, the chances are you've heard of Crunchyroll. Since being founded in 2006, Crunchyroll has expanded their streaming platform to host over 1,000 anime titles, as well as live action movies, dramas and manga. With over 100 million subscribers strong, Crunchyroll have the fans to back them up, and are able host their very own anime awards each year. Additionally they have started to co-produce their very own anime titles known as Crunchyroll Originals. 
#2 – Netflix

It should come as no surprise that if streaming licensed content is involved, that Netflix wants a piece of the pie. Netflix has identified the value in streaming anime content alongside its large selection of dramas and movies. While they do not specialize in anime streaming, they host a variety of shows and sponsor Netflix Originals, perhaps most notably The Seven Deadly Sins. They have also contributed some live action adaptations that have been received with mixed reviews (looking at you Death Note & Cowboy Bebop).
#3 – Funimation
Once you go outside of Japan you run into an issue with Japanese media – not everyone understands Japanese. As such there is a huge industry in creating subtitles or dubbing voiceovers for anime characters. Due to companies like Funimation, the days of trawling the internet for a perfect fansub are few and far between. Funimation have had the pleasure of providing us with both subbed and dubbed versions of series such as One Piece, Dragon Ball, Attack on Titan, Fruits Basket and much much more. Recently, Funimation was acquired by Crunchyroll LLC, and we will slowly see the services phased out and incorporated under the Crunchyroll brand.
#4 – Hulu

While not quite as prominent in the animesphere as the other services mentioned above, Hulu has manged to take out the number four spot on this list. While its selection of anime pales in comparison to the likes of Crunchyroll and Netflix, there are good number of series and franchises available to keep anime fans busy, including Naruto, My Hero Academia, Dragon Ball and more.
#5 – Offline Viewing Methods
The media streaming industry seems to be taking the world by storm to the point that there seems to be a new streaming platform popping up every year. That being said, some people simply want to stick to good old TV viewing, opting to watch shows as they are newly aired or rerun on TV, or by collecting the entire series as DVDs or Blu-Rays. While it may seem the old way to go about things, DVDs and Blu-Ray editions of anime often open up a pathway to exclusive content that are not released on streaming platforms, as well as physical prints that are included inside the DVD casing. They also make for great mementos for showing off your anime collection and mean that you can watch whenever you like, even long after an anime subscription is cancelled.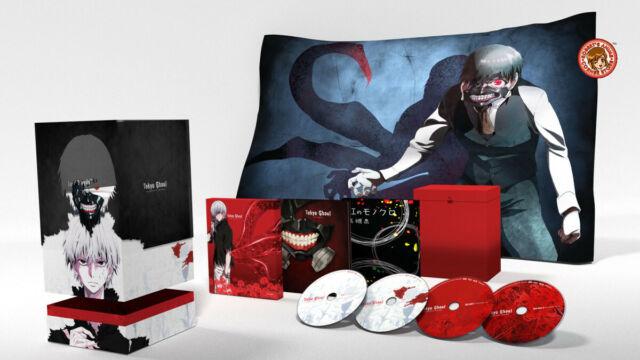 #6 – "Other" Viewing Methods
I'll just leave this here…
Anime Watching Frequency
ZenMarket Anime Fans then let us know how often they watch anime.
38% of fans said they watch anime everyday, while 40% said they watch anime at least once per week – and who could blame them? There are so many awesome series being released each year with a number of them being released weekly. If you are following multiple series at the same time, it will take diligence to keep up.
People who watch at least once every two weeks or at least once per month each made up 8% of respondents, while 6% of respondents watch anime less than once per month. I guess these guys have time for other hobbies…or romance… o(╥﹏╥)o
Binge Watching Vs. Watching Week-to-week
ZenMarket Anime Fans battled it out over whether they prefer to binge watch anime series or watch weekly as episodes are released.
The battle was hard fought but in the end 58% of respondents chose to watch anime week-by-week as it released. On one hand, if you are short on anime watching time, it would be easy to squeeze in one episode per week but if you ask me, having to wait a whole week after being left on a cliffhanger is the absolute worst – and then you have to do it all again the week after!
Most Popular Anime Genres
We asked ZenMarket Anime Fans what anime genre they prefer.
There was such an amazing variety chosen but there must be a winner. Choosing your favorite genre can sometimes be difficult – for example, how would you classify a high action, romantic sci-fi story where the protagonist finds themself in a fantasy world? This could fall into many genres. As such it could probably be assumed that the genre that was voted for could be the most liked aspect of various genres.
#1 – Action
Looking at some of the amazing anime released in recent times, it is easy to see why action anime would be so popular. The success of current titles such as Demon Slayer, Attack on Titan, Jujutsu Kaisen and My Hero Academia, coupled with the success of past, renewed or ongoing franchises such as Dragon Ball, Jojo's Bizarre Adventure, Bleach, Tokyo Ghoul, Naruto and One Piece really says bucketloads about the popularity of the genre.
#2 – Slice of Life & Fantasy
Taking out second place for most popular genre, there was a tie – between polar opposite genres. Both Slice of Life AND Fantasy took 15.5% of the vote. Not a single vote could split the two. Looking at recent releases from each category, we can again see why fans love these genres. From Slice of Life we have titles such as My Dress-Up Darling, Aggretsuko, Love Live and Miss Kobayashi's Dragon Maid, while in the Fantasy category we have The Rising of the Shield Hero, Grimgar of Fantasy and Ash, That Time I Got Reincarnated as a Slime, Goblin Slayer and Overlord. Both have a historically good track record as well, with titles such as Genshiken, Lucky Star and Magi: The Labyrinth of Magic. Another potential cause for the popularity of these genres is that many of their elements are featured in a number of Studio Ghibli movies.
Most Anticipated Anime
ZenMarket Anime Fans told us what current or soon to be released anime were they looking forward to watching the most.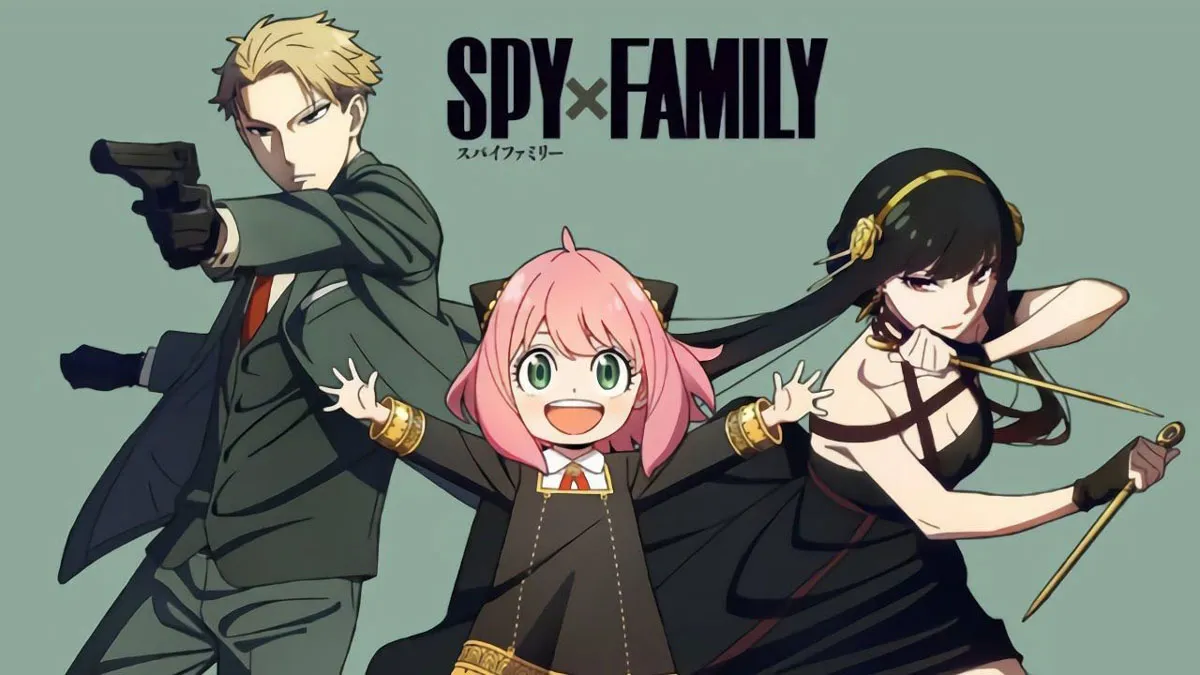 SPY x FAMILY's unique combination of action & humor make it top of this 2020's Best Manga Series for Male Readers according to the Kono Manga ga Sugoi! guidebook. The anime adaptation is now available for viewing on most streaming platforms with episodes typically dropping late on Saturday night or early on Sunday morning each week. SPY x FAMILY has received a massive boost in popularity since its anime release, and that only seems to be growing. Currently, 10 episodes have been released, with more well underway.
Also Read: SPY x FAMILY: WHAT YOU NEED TO KNOW 
Demon Slayer's compelling story and relatable characters have driven huge popularity across audiences of all ages. It is currently the 9th best-selling manga of all time (and counting). Currently two seasons have aired along with a theatrical release in Demon Slayer: Mugen Train, which is now the highest grossing Japanese film of all time. If that doesn't speak to why people are heavily anticipating new releases from this series, I don't know what will. The current releases span the Unwavering Resolve Arc, The Mugen Train Arc and The Entertainment District Arc, with the Swordsmith Village Arc flagged as the next season.
Also Read: WHAT IS DEMON SLAYER AND WHY SHOULD I WATCH IT 
#3 – Chainsaw Man
Unlike the other entries in this list, Chainsaw Man is yet to debut on the anime scene and yet, the hype around this gruesome and gory manga is something to behold. This series is loved by critics and was Kono Manga ga Sugoi!'s Best Manga Series for Male Readers 2021. While an anime adaptation has been announced, the official anime release date is still unknown, though October 2022 is rumored. The author of Chainsaw Man, Tatsuki Fujimoto, is a master of well developed, flawed and suffering characters who live on the fringe of what would be considered normal. If you liked the Chainsaw Man manga, you should definitely check out his previous work, Fire Punch, to kill time until the Chainsaw Man anime is released.
Attack on Titan: The Final Season Part 1 won Crunchyroll's Anime of the Year 2022. Part 3 is scheduled for release in 2023 and will feature the climactic conclusion of the series. It is hard to believe that Attack on Titan's anime debut was almost 10 years ago (April 7th, 2013) but it is finally coming to a thrilling conclusion. Through the ups and downs of high action Titan warfare, we will have to finally say goodbye to what has been an amazing entry into anime histroy. After years of avoiding manga reader's spoilers of "What's in the basement?" and anticipating whether humanity will find hope or despair at the end of each season, we will get to see what become of Eren and co. and the future of humankind.
My Hero Academia has an extensive cast of young heroes that have drawn praise from many critics, including One Piece author Eichiro Oda. The new season is slated to air in October 2022. After the My Villain Academia Arc, the series really seems to ramping up in scale, with budding young heroes & villains alike growing in strength and numbers. The next season ought to make for an exciting entry into the My Hero Academia franchise alongside its previous seasons and movies.
Also Read: ARE YOU A FAN OF HEROES? CHECK OUT MY HERO ACADEMIA 
Thank you to everyone who participated in our survey!
Your responses are incredibly valuable to us as we can now focus more closely on the content that you want to know about and provide more relevant blog bosts as well as keep an eye out on new products for the franchises you are interested in.
While these were the top franchises, there were many other franchises featured in your responses. If you didn't see the anime you like here, fret not! We will continue exploring as many anime mentioned in the survey as time will allow.
Didn't have the time to respond? @ us on our socials with the content you'd like to see more of or let us know if you are hyped for any of the shows mentioned.
 Haven't opened an account with us yet?
ZenMarket provides you with professional Japanese purchasing and auction services, add the products to the shopping cart, and you can quickly start with the latest Japanese products at home! Combined packing is 0 yen and warehouse storage is free for 45 days, allowing you to purchase the latest high-quality products from Japan easily!
Also Read: HOW TO USE ZENMARKET 
All you need to do is fill in your email or log in with your social media accounts. Then you're ready to go! Register Now。
Follow Us on Social Media